Horseback riding in France…
The numerous forest paths and a network of riding tracks provide a host of delightful opportunities for horse riding in the wonderful landscape of Burgundy.
From our farm you can start interesting rides to the picturesque villages and forests of the surrounding. We are located in the French long-distance walking trail GR 7. Apart from that there are lots of great riding paths in all cardinal directions. For sure you will ride through the old city gate in the close village Grancey-le-Château, to the spring of the Tille, to the castle in Courlon or into the bog in the national park of Chalmessin.
After a refreshing shower you can enjoy a good dinner before letting the day fade away in front of the fireplace. You live and ride in a quiet idyll embedded in fields, meadows and forests. A paradise for all who are looking for nature, tranquillity and recovery.
Please contact us and we would be happy to plan your next riding holiday in France with you.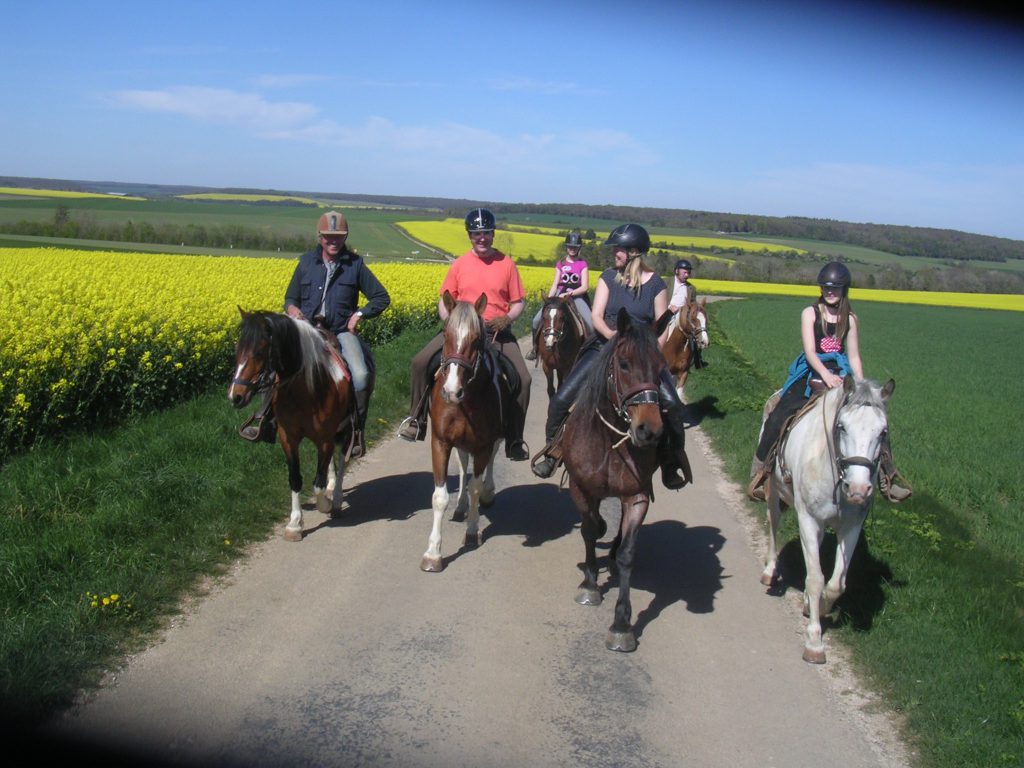 What we offer…
And for non-riders…
Non-riding family members and friends will definitely not be bored here at the Ferme de Borgirault. In addition to our horse and pony-based activities, we offer an interesting and close interaction with rural life and act as a starting point for further activities nearby.
---
Our horses
Our horses live on the farm all year long on our vast meadows. They only stay in spacious pens when the weather is not good enough.
Selle Français, Shagya-Arabian, Freiberger und Appaloosa-cross breeds are the base of our riding business. They are reliable, sure of step and suitable for every riding level – from beginner to advanced riders. They can be ridden in English or Western style.
Our horses are guided by simple body language principles which supports the mutual respect between human and horse.