Époisses…
…is a municipality in the department Côte-d'Or in the Burgundy region.
The famous French cow's milk cheese Epoisses de Bourgogne is produced here. Similar to the cheese from Langres, it is washed several times with a brandy named Marc de Bourgogne during the aging process. It was invented in the early 16th century by Cistercian monks of the Abbey of Citeaux and became one of Napoleon's favorite cheeses.
After World War II, the cheese was almost forgotten until in 1954, Robert and Simon Berthaut established their dairy Berthaut and started the production in 1956. This pervasive and complex-tasting cheese can be enjoyed in different stages of maturity.
---
Location
The town is located approximately 15 kilometers west of Semur-en-Auxois, halfway between Dijon and Auxerre.
Distance to our farm: about 84 km
---
Attractions
In the 6th century the castle was an important stronghold of the Duchy of Burgundy. The castle dates from the 14th century, but has kept its fortress-like floor plan: A wall with a ditch and seven rectangular towers shield the site. The interior can only be reached via a courtyard which served as a refuge for the villagers in sieges. Interesting is the finely crafted fountain from the 16th century.
For 300 years, the property is owned by the family. The current castle facade and precious furnishings are from the 17th – 19th century. Only in the 17th century, when there was no feudalism, no private wars, the owners transformed the castle's fortress into a residential building. Large windows were installed and the interiors were furnished elegantly. The galleries and salons are decorated with paintings and memorabilia of famous visitors such as Henry IV and Chateaubriand.
Noteworthy is the pigeon's tower in the park of the 15th century with over 3000 pigeons – an emblem: per hectare of land owned one niche was permitted.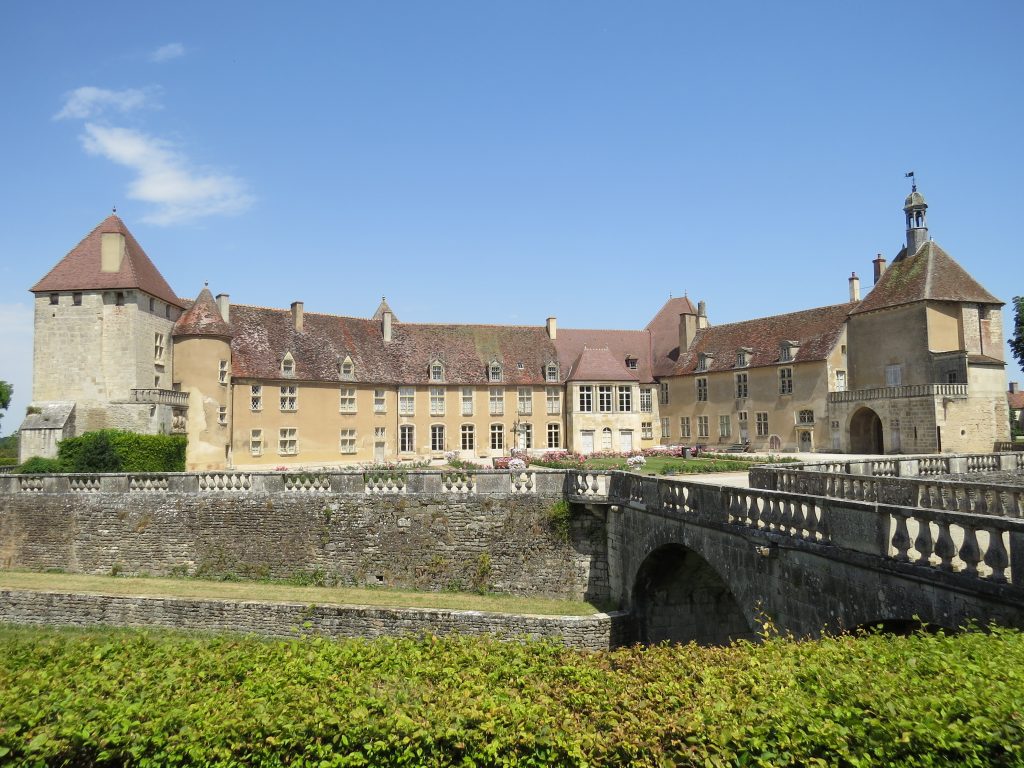 ---
Twinning
Lörzweiler, Germany
---
Link Tip